Japan, China, India Markets - Right-Click to View Image
CRUDE OIL &
AVG SOUTH CAROLINA
GAS PRICES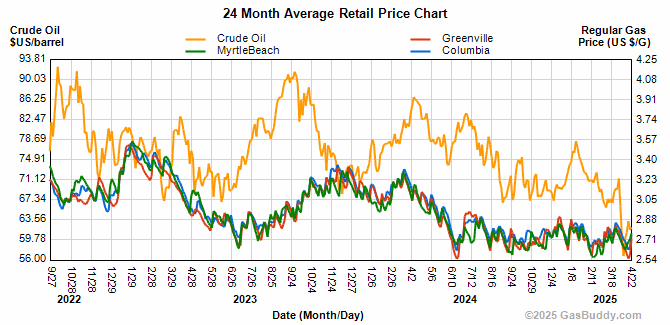 ---
Gas Buddy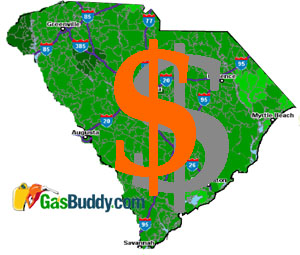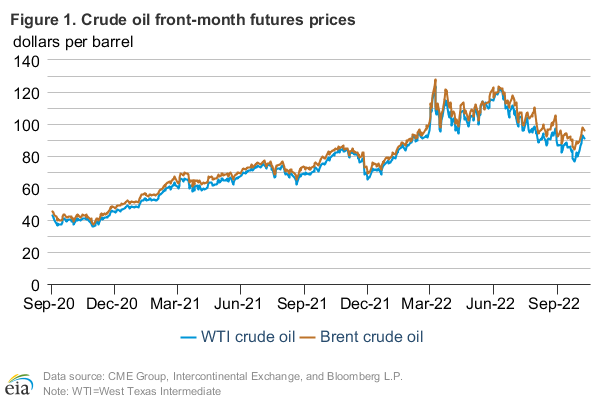 STATEWIDE NEWS
®

---


WE CAN STOP
BUREAUCRATIC RULE!
PASS THIS AMENDMENT!!
A Proposed New Constitutional Amendment:
No Federal Agency, nor any other unelected Body so constituted, even if representing any Federal Branch or appointed by that branch, shall have any power to make law, or the power to make rules which have the force of law, neither shall it have the power to command or decree the States to any action denied to such body by this amendment to the Constitution of the United States or by any other part or section of the Constitution of the United States.



ON OBAMACARE
"It's amazing that people who think we cannot afford to pay for doctors, hospitals, and medication somehow think we can afford to pay for doctors, hospitals, and medication and a government bureaucracy to administer it." - Dr. Thomas Sowell, Ph.D.
---
Best Explanation of the
Federal Reserve
---
Alexis deTocqueville on
How America might become a "Nanny" state.
---
Lord Acton's Axiom:
"Power corrupts, absolute power corrupts absolutely, great men are most often bad, and there is no worse heresy than that the office sanctifies the holder."
---
Other Quotes:
---
"Bureaucrats are the most despicable of persons, though they are needed as vultures are needed, but one hardly admires vultures whom bureaucrats so strangely resemble... holders of little authority in which they delight... Who can trust such creatures" - Cicero
---
"Who can endure a doctrine which would allow only dentists to say whether our teeth were aching, only cobblers to say whether our shoes hurt us, and only governments to tell us whether we were being well governed" - C.S. Lewis, from his preface to Milton's Paradise Lost
CLICK HERE TO SEE MORE RAMIREZ CARTOONS AT GOCOMICS.COM
MICHAEL'S LASTEST CARTOON BOOK - GREAT STUFF!
---
THE BIG PICTURE:
---
CURRENT SAHARAN DUST MAP:
---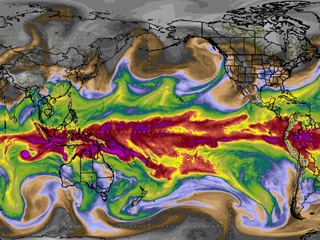 FOR OUR WEATHER FORECASTING, WE USE WEATHERBELL.COM
JOIN WEATHERBELL'S
PREMIUM CLUB
FOR JUST 66¢ A DAY,
& KNOW ABOUT IT, LAST WEEK!!

---
Unisys Hurricane History 1851-2014
---
S.C. CITY-BY-CITY FORECAST MAP
(only accurate for 4½ hrs)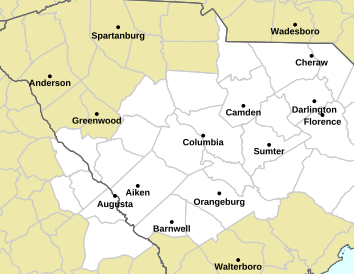 NATIONAL WEATHER
12-HOUR WATER VAPOR LOOP
LIGHTNING STRIKES (last 30mins)
STATE WEATHER RADAR
SOUTHEASTERN WEATHER RADAR
| | |
| --- | --- |
| Upstate Radar | Midlands Radar |
| PeeDee/Beach Radar | Lowcountry Radar |
UNYSIS N. AMERICAN 60hr FORECAST LOOP

NOAA SEA SURFACE TEMPS
USAIRNET CURRENT TEMPERATURES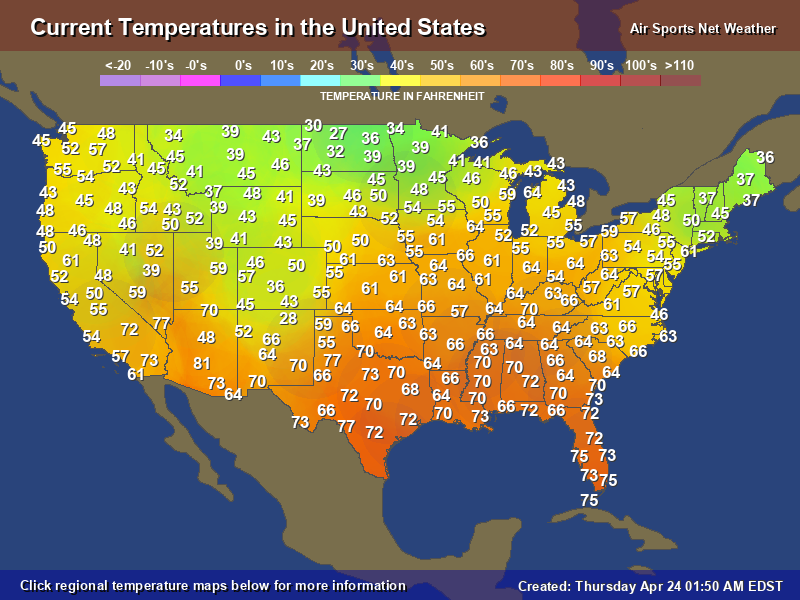 USAIRNET RELATIVE HUMIDITY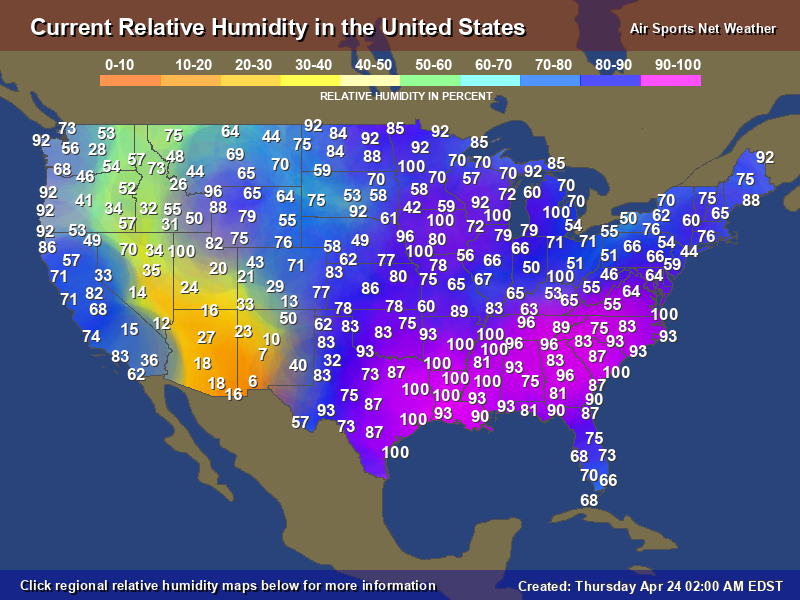 UNYSIS BAROMETRIC PRESSURE
AIRNOW.GOV AIR QUALITY FORECAST
CAROLINA SKY
HILLARY'S LIE DU JOUR
We're so sure that Hillary Clinton (aka Screech, aka Granny Scandals) cannot help lying, daily, that we have decided to keep count. Her psychosis is so severe that she MUST tell a whopper every time she opens her cavernous, irritating mouth. Sooooo, while we don't have the space to log ALL her lies per day, or her best lies to date, we're going to log the biggest lie she tells, every day.
Sunday, August 28, 2016
"[Trump is] A man with a long history of racial discrimination." Clinton has yet to name a single, specific instance, other than opinions from her racist race baiter supporters.

Saturday, August 27, 2016
"[Trump's rhetoric] is like nothing we've heard before from a nominee for President of the United States.."

Friday, August 26, 2016
"Trump is reinforcing harmful stereotypes and offering a dog whistle to his most hateful supporters."

Thursday, August 25, 2016
"Yes, there's smoke, but no fire." [Over 50% of her meetings with non-heads of state contributed significant amounts to the Clinton Foundation.]

Wednesday, August 24, 2016
"I turned over everything [eMails]!"

Tuesday, August 23, 2016
"When I think about capitalism, I think about all the small businesses that were started....."

Monday, August 22, 2016
"This whole business [the Lewinsky affair] is a lie concocted by this vast right-wing conspiracy."

Sunday, August 21, 2016
"Colin Powell Made Me to Do It." ["It" being keeping a private server and hiding the Top Secret contents from even her own people - save a few - Powell questioned even having the meeting. He had a private email address for ONLY personal use, but kept all records which were consistently available for review. The "hot" stuff was securely kept on a STATE DEPT. SERVER. His politics may piss you off, but he is still an honorable man.]

Saturday, August 20, 2016
"You know, you're starting with so many assumptions that are - I've never had a subpoena.... Let's take a deep breath here." [SC Rep. Trey Gowdy chair of the Benghazi investigation, promptly produced a copy of the subpoena.]

Friday, August 19, 2016
"His [Trump's] tax cuts will ONLY benefit the Super Wealthy."

Thursday, August 18, 2016
"Our tax plan will create small businesses." [Actually, her plan keeps tax rates the same and adds a 4% Surcharge on Small Businesses.]

Wednesday, August 17, 2016
"ISIS's territory is shrinking." [ISIS "territory" is expanding radically and amorphously into Africa as they temporarily withdraw from Iraq. See Scottish Resistance vs English Invasion of Scotia (1296–1357).]

Tuesday, August 16, 2016
"We don't need boots on the ground to beat ISIS."

Monday, August 15, 2016
"..the [bad] choices we've made as a nation, leaders and citizens alike, have also played a big role." [Actually, this WOULD be true, were she not implying that it was YOUR FAULT and WASN'T mostly HER'S & HER PARTY'S fault]

Sunday, August 14, 2016
"Trump's Tax Plan Would Cost $10 Trillion"

Saturday, August 13, 2016
"Our [Dem's] economic plan will create more entrepreneurs."

Friday, August 12, 2016
"Go visit with the workers building rockets. That doesn't happen in third world countries!" [Nigeria, India, Iran, and Algeria are ALL "Third World Countries" developing nations with space programs. Ukraine has one as well, but they're 2nd Tier, not 3rd world.]

Thursday, August 11, 2016
"There is absolutely no connection between my work at the State department and the Clinton Foundation."

Wednesday, August 10, 2016
"Wells are being ruined [in Florida] because global sea water is rising."

Tuesday, August 9, 2016
"A person wishing to be President would not threaten violence." [see Hillary's RFK Comment in 2008]

Monday, August 8, 2016
"My doctors have given me a clean bill of health. I'm fit. I'm ready!"

Sunday, August 7, 2016
"President Obama is right! We [America] are safer, now, than ever before!"

Saturday, August 6, 2016
"What he [Clinton spox] said is correct!" ["Mrs. Clinton has never needed help climbing steps. That's a ludicrous statement!"]

Friday, August 5, 2016
"They [Republicans] have a candidate who is virulently anti-immigrant."

Thursday, August 4, 2016
"That [$400M ransom payment, ALL in cash, flown to Iran, late at night, on an unmarked plane] had nothing to do with ransom."

Wednesday, August 3, 2016
"We can easily afford to pay for students' [$13T]
College bill."

Tuesday, August 2, 2016
"There is (sic) no classified materials. (repeated from 11/19/2015)"

Monday, August 1, 2016
"[FBI] Director Comey said that my answers were truthful."

Sunday, July 31, 2016
"He [Trump] has done nothing to help people."

Saturday, July 30, 2016
"Donald Trump never built anything."

Friday, July 29, 2016
"We are the ones who can create jobs for ALL Americans."

Thursday, July 28, 2016
"We are COMPLETELY united."
- Dick Anderson
(click here to continue to the archives